Shawn Mendes Reveals That Charlie Puth Sends Him Workout Selfies
Shawn Mendes called in today to celebrate the release of his latest single 'There's Nothing Holdin' Me Back,' off of his debut album Illuminate.
The Canadian singer is about to kick off his debut headlining tour, Illuminate World Tour, with his friend Charlie Puth, who, Shawn revealed, will occasionally text him workout selfies! Looks like the pair are on the same page because Charlie told Z100's Maxwell a few months ago that he couldn't wait to workout with Shawn while touring!
Best friends 'til the end! 🙏😂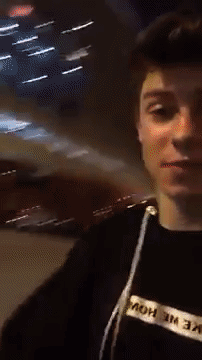 Shawn also told us that he's currently binge-watching Grey's Anatomy in his down time! "I was so upset because I was actually falling in love with one of the actresses on the show. She's one of the interns, and I'm thinking this girl can't be much older than me because I totally forgot that this show is really old. And now she's like 40."
In the past, Shawn has been all work and no play, but lately, he's taking a little more time off in between performances. He opened up, "To be honest, it usually is all on the stage and work, but I planned this tour so that we have a lot of off. For each city we go to we have a day off the next day. I just really wanted to make sure I did that this time around because I didn't get to last time."
Before he heads off to travel the world on the Illuminate tour, Shawn is still relishing the guest appearance he made in Toronto on John Mayer's The Search For Everything tour. John is the reason Shawn started writing songs as a kid, so performing "Mercy" and "In Your Atmosphere" with his idol was a total dream come true.